Britain is facing the prospect of leaving the European Union without a deal. So what might this mean for Britons (and other UK passport holders) travelling to Europe after March 29, 2019 – the date scheduled for the UK's departure from the EU? The government's second set of "no deal" preparation documents released last week tries to offer some reassurances. Unfortunately, the prospect of additional costs, disruption and complexity when travelling to the EU is becoming a likely scenario in the event of a "no deal" Brexit.
Passports and the freedom to travel
One of the overriding concerns about a "no deal" scenario is the potential impact on the status of the UK passport. Following the referendum and concerns over future citizenship status, thousands of eligible people – both EU migrants in the UK and British migrants living elsewhere in the EU – applied for a second passport through dual nationality.
After Brexit, British passport holders will become what's called "third country nationals" because the UK will no longer be inside the single market. British passport holders (including those from Crown Dependencies and Gibraltar) travelling to countries within the Schengen area of free movement should get prepared. Passports that are older than nine years and six months on the date of travel, will need to be renewed (at a current cost of £75.50) otherwise entry could be denied.
Perhaps one of the most symbolic changes will be that UK citizens will see their burgundy-coloured passports revert back to blue from October 2019. Some may like this nostalgic move, but it is rather short-sighted and could mean UK travellers face longer queues at customs, passport control and security. The same is likely to be true for EU citizens seeking to enter Britain.
International driving permits
If you do manage to enter the EU, then you might want to drive there. This will also become more complicated in the event of a "no deal" Brexit. After March 2019, the UK driving licence may no longer be sufficient to drive in the EU. Without a deal, British drivers will need International Driving Permits (IDPs) to accompany their UK licence to drive and to hire a car.
The National Audit Office estimates that if a no Brexit deal is reached then between 100,000 and 7m IDPs may need to be issued in 2019-20. To confuse matters further, there are two different types of IDPs in the EU, a driver would need both if travelling through France into Spain. The current cost to obtain an IDP is £5.50.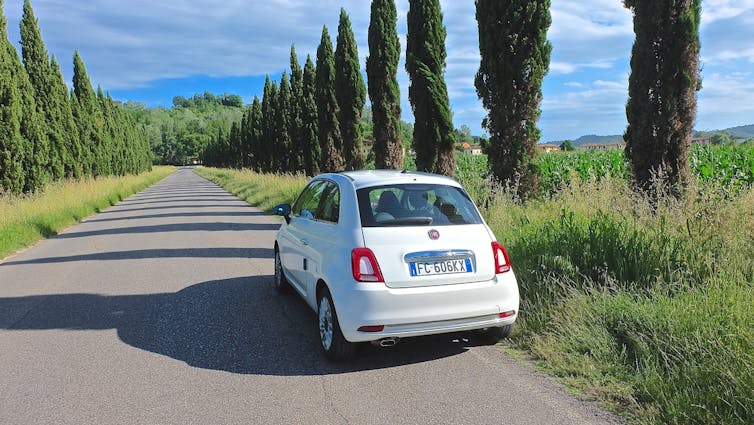 Roaming charges
When you are abroad, you might want to call home. Unfortunately, this might also come at an additional cost as a "no deal" scenario could affect mobile phone and data roaming. Since June 2017, Britons abroad have enjoyed the "Roam Like from Home" agreement secured by EU legislation, which means roaming within the EU comes at no extra cost. Under a "no deal" scenario, EU mobile operators would be able to charge UK operators and surcharge-free roaming will no longer be guaranteed. It will depend on your mobile operator. Future tariff arrangements negotiated by the UK's major phone providers are likely to be inconsistent.
Impact on tourism
In the months after the EU referendum in 2016, the British tourism industry enjoyed record tourism numbers, partly because a weak pound has made the UK an attractive tourism destination. By March 2018, overseas visitors had spent a record £24.6 billion in 12 months, which was 6% up from the previous year.
Unfortunately, exchange rates have meant more expensive holidays for UK citizens travelling to the EU. It's likely that a "no deal" will trigger a further currency collapse and see travel to EU countries become even more expensive. On top of this, Britons might find they need to start paying for emergency health care if a "no deal" means loss of the European Health Insurance scheme.
A "no deal" is also likely to have a damaging economic impact on many EU countries. Three quarters of all overseas trips made by Britons are to the EU. Research by the Association of British Travel Agents found that UK tourists are worth €37.4 billion a year to EU member states. The most popular destination for British tourists in 2017 was Spain with 19m Britons visiting the country, with France in second place.
The airport and aviation sector are also assessing the consequences of a no deal scenario. European aviation rules and certification could cease overnight. Without an aviation agreement, flights would cease and 35,000 EU aviation licenses would have to be reissued. Preparation for a worse case scenario needs to consider the impact on customs handling, security, safety regulations and passenger rights. With the removal of the EU's Open Sky Policy and single aviation area, negotiations between airlines are bound to increase airfares for the customer.
All this means that a "no deal" exit would likely have far reaching and costly implications on travel and tourism. Over time, we may gain some clarity about these issues, but perhaps British tourists will need to consider more "staycations" because travelling to Europe may become a more expensive, confusing and complicated experience.
_____________________________________________
By Sally Everett, Deputy Dean (Business School), Anglia Ruskin University
This article is republished from The Conversation under a Creative Commons license. Read the original article.
TOP IMAGE: alice-photo/Shutterstoc