Cancer Council may have gone too far when they encouraged parents to ditch ham as a lunch staple for their children in public schools.
The public criticizes the Cancer Council for message taken "too far"
Right now, the Council website shares details on the direct link between eating ham and getting cancer. While this may be the case, many parents find it ridiculous to stop giving their children after such a long time. 
"If schools gave more access to things like refrigerators, and microwaves, it would be much easier to send balanced meals."
Ham reportedly causes cancer in people
Among others frustrated with the Council are pork business owners. In essence, persuading people to stop buying ham would mean they would run out of business very quickly.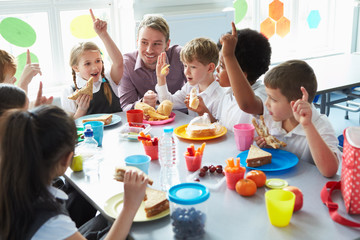 One business owner shared that the Cancer Council is taking things too far in this case. 
"I think sometimes these politically correct messages can go a little bit too far and not be as practical as they should be."
According to Sky News, the Cancer Council also encourages children to observe "meat-free Monday". But, many parents are criticizing the fact that the government is now controlling lunch boxes.
Dominic Perrottet weighs in
Thus far, News South of Wales Premier has come in support of having ham for lunch. He shared that although he does give ham to his seven kids, he only does so at least once a week.
"I know with my kids, I start the week with ham and it kind of deteriorates over the course of the week, but the Cancer Council does a great job, but maybe they could sit this one out."


Dominic Perrottet
More: Leigh Sales to be replaced by Sarah Ferguson on ABC 7:30 show
According to the website, ham, pork, and the like contain a large amount of salt. When consumed too often, it could cause bowel cancer. In this list, processed meats are also among the things that shouldn't be consumed too often.