New York police have found a lead in the shootings which took place on Sunset Street yesterday at a subway station. At least thirty-nine people have been shot.
New York police investigating the attack
Right now, police are not investigating the case as a terrorist attack but are not ruling it out just yet. The suspect is still believed to be on the run. 
"He is a person of interest in the shooting that took place on the N train in Brooklyn Tuesday morning,"

NYPD
According to ABC News, at least 29 people are being treated at a hospital for shot wound injuries. Fortunately, no one died or is severely injured. 
Thus far, this is not the first gun violence incident to take place in New York. As a few incidents have already taken place this year.
Similar attacks have happened often and recently
In January this year, a woman was pushed in front of a train by a stranger at a New York subway station. Police are now making an active effort to patrol the subway stations. 
Presently, the New York police did find keys to a vehicle on the scene which the suspect seemed to have dropped. In addition to the keys. Police also found a 900mm semi-automatic handgun.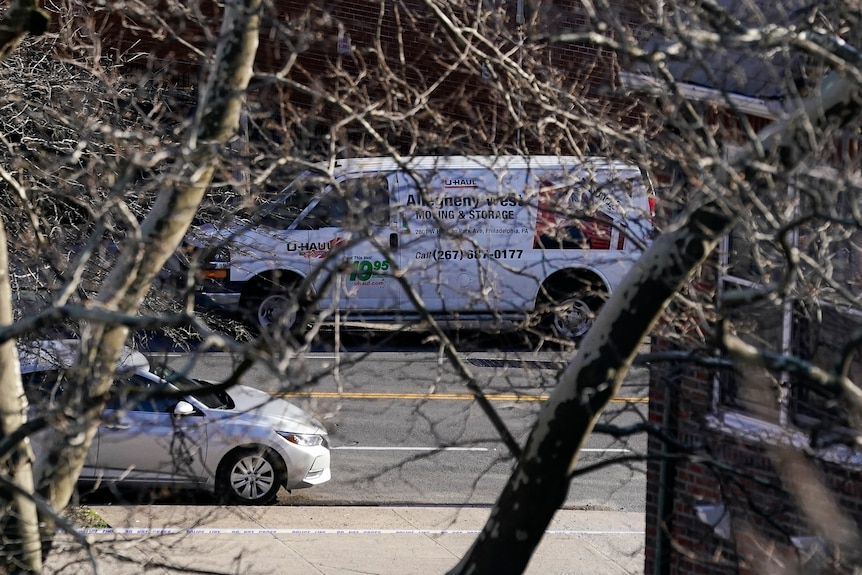 The suspect currently on the run from New York police is said to have experienced difficulty in shooting his gun after it got jammed. Police say that he shot 33 rounds and only stopped due to the latter. 
More: Gilbert Gottfried: Beloved US comedian and actor dies at 67
Currently, New York police have found the abandoned vehicle just a few miles away from where the attack took place. In the video footage obtained by ABC, a man in a hooded sweater is seen putting on a gas mask. Before setting the train car to smoke and firing.